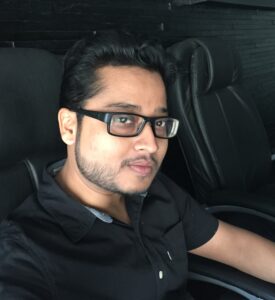 is a practising Architect & Interior Designer with more than 12 years of field experience with more than 100 completed projects under his belt and more than 5 years of academic experience.
Director's message
Today when we see designing institutes, most of them are confined and bounded by a set syllabus which was compiled in book form and it remain unchanged since at least last 15 years but the trend in Interior Design is constantly upgrading with new technologies and materials.
We at NIDRT constantly upgrade our syllabus and teaching techniques to match with the latest trends; to create designer's who are future ready.
NIDRT is one of the rarest institutes in Surat, which is been run by successful Architect and Interior Designers with more than a decade of experience.
The course is designed keeping in mind the latest trend and ideas with 90% practicals and on site visits making it more interesting than traditional book knowledge based courses which most of the institutes offer.
Mission: To foster a transformative learning environment through 90% practical and on site work enabling the development of socially responsible, creative Interior designer contributing significantly to national progress, humanity and interior design field.
Vision: To be a trendsetter among the designing institutes born in this millennium.